I alluded to this project in an earlier post but the job wasn't done at that point.
The old desktop was a tiny sewing table that I found on the side of the road. It worked but it was too small and wicked tall! The iMac was feeling sluggish and when I reviewed my records, I was surprised to find that it was already 5 years old.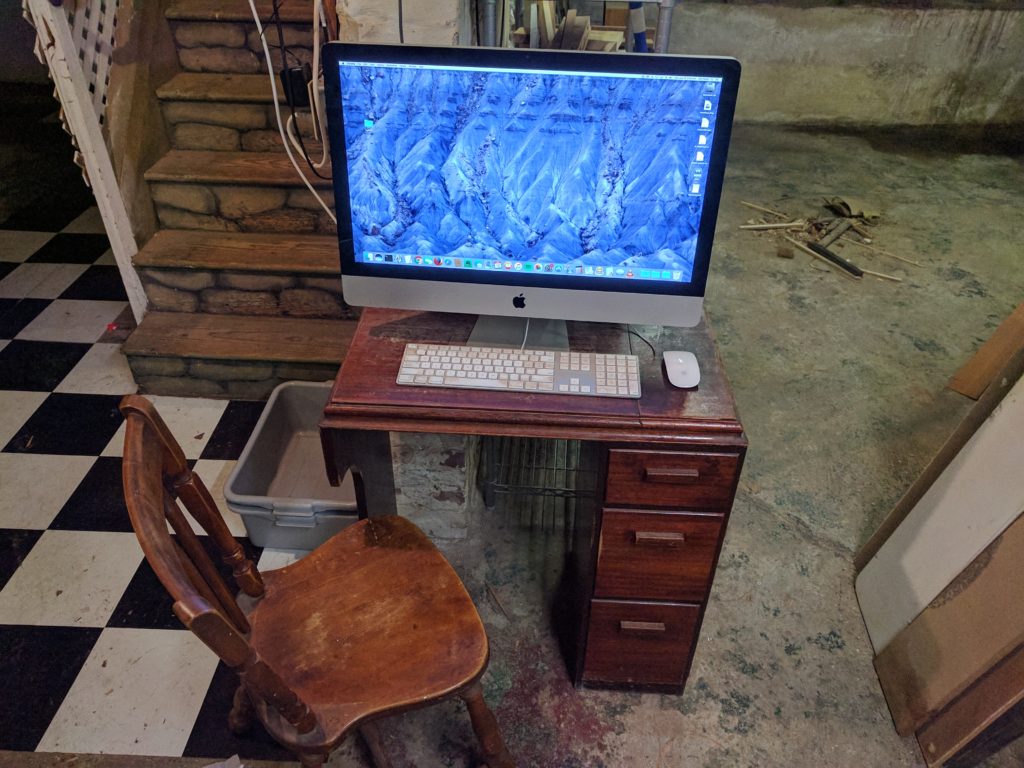 The new desktop was made of resawn (a woodworking term) sapele (a species of wood known colloquially as "African Mahogany"), an old mahogany file cabinet and a new cabinet to hold the cpu with vintage "amplifier grill cloth" on the front for breathability and style. I purchased the AmazonBasics Mid-Back Mesh Chair and it's a good value.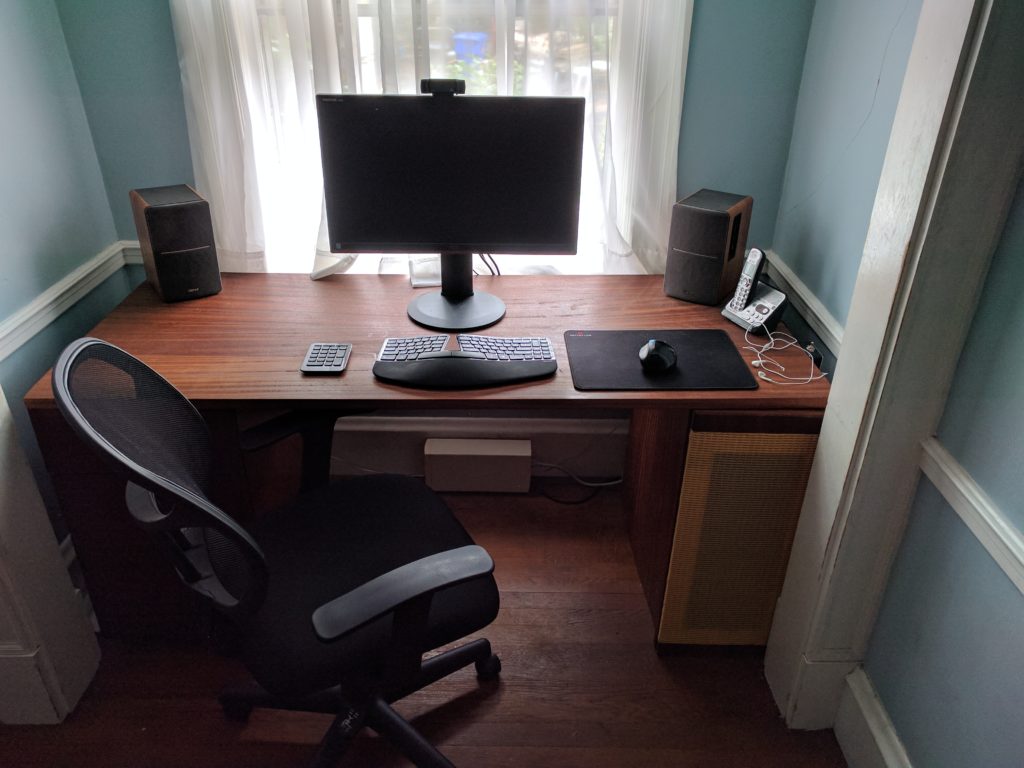 The new computer is a homemade Windows 10 PC with the following specs:
AOC G2460PF 24″ Free Sync Gaming Monitor
Edifier R1280T Powered Bookshelf Speakers
Logitech HD Pro Webcam C920
Corsair Carbide Case Silent Edition
500W PSU
Asus Z170 motherboard
Skylake 3.5 Quad-Core CPU
16GB DDR4
WD Blue 4TB HDD
250GB m.2 SDD
Microsoft Sculpt Ergonomic desktop suite
Microsoft Windows 10
One additional detail: I did a little custom electronic work to wire a switch that would toggle the audio output between the headphones and the speakers. This is immensely useful and quite satisfying in comparison to making those adjustments in software.
Overall, I'm really happy with the setup. It's fast and should be happy to last for around 5 years.