I recently used some of the wood that I milled back in the summer of 2018 to make a coffee table. The design of the table was inspired by a coffee table by George Nakashima.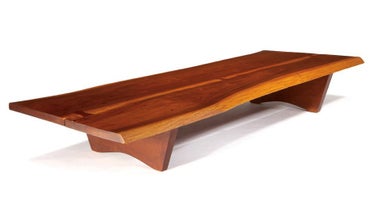 Nakashima's table is more beautiful – he was a true master! His was in walnut but mine is in maple.
I have a few thoughts on the process and product:
this project was hard, physical work but was actually rather simple in that 4 pieces of wood were being connected together to form a piece of furniture;
the hard work came from the width of the board. I don't have power tools that can process a 20″ wide board, so I planed it by hand;
there were moments when I struggled with my preconception that I needed to have strict measurements to guide the build. It was deeply liberating to embrace the freedom of live-edge furniture making like this. I was able to make decisions and judgements based on how I feel about the scale, dimensions and shape;
I used no glue in the project. Joinery was entirely done with threaded brass inserts;
I finished the piece with 6 coats of boiled linseed oil;
The table's primary utility, for now, is to host my 10 year old daughter's lego building activities.
Here's a close-up of the bridle joint: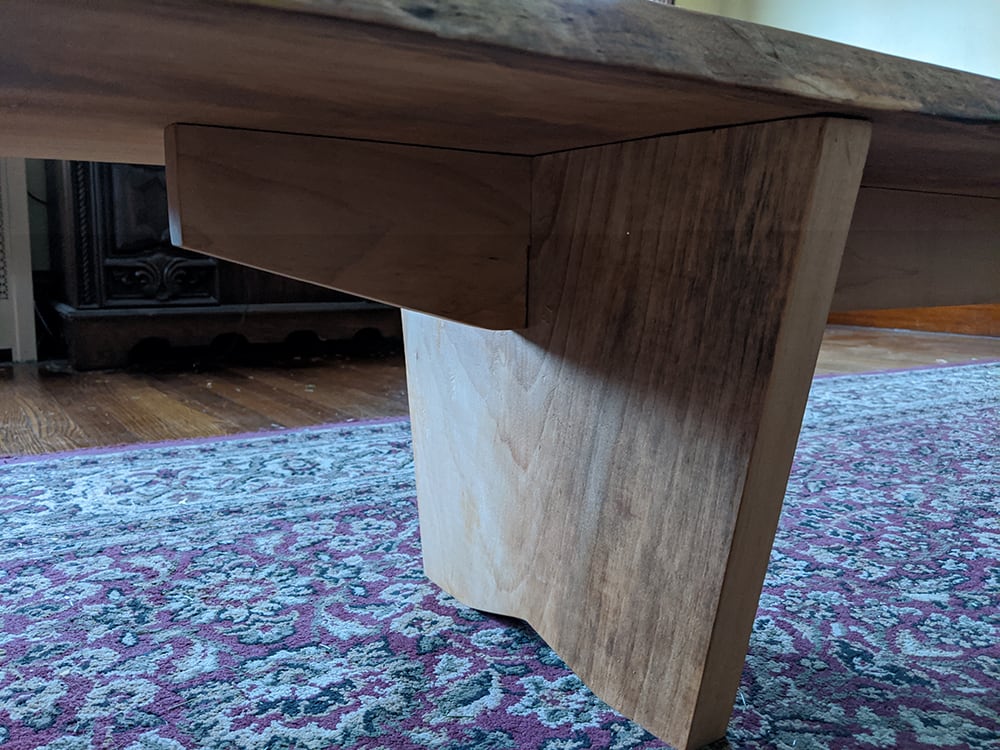 Here, I finished some rough planing in the garage: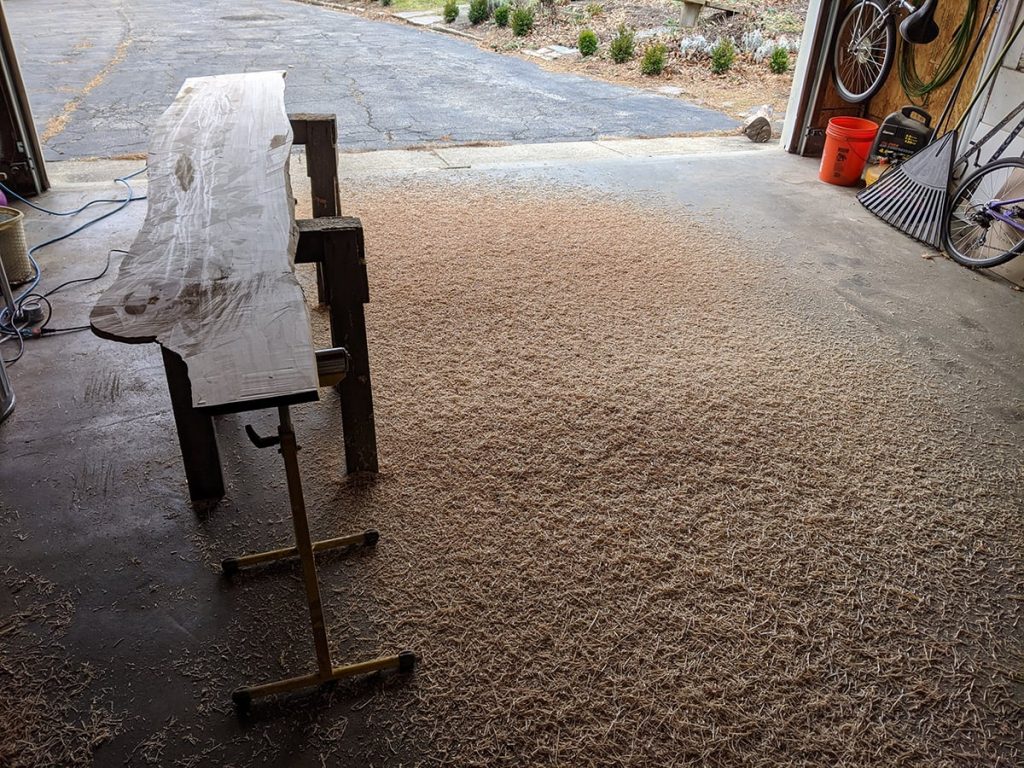 Here, a set of handplanes were used to make the surface smooth and flat: